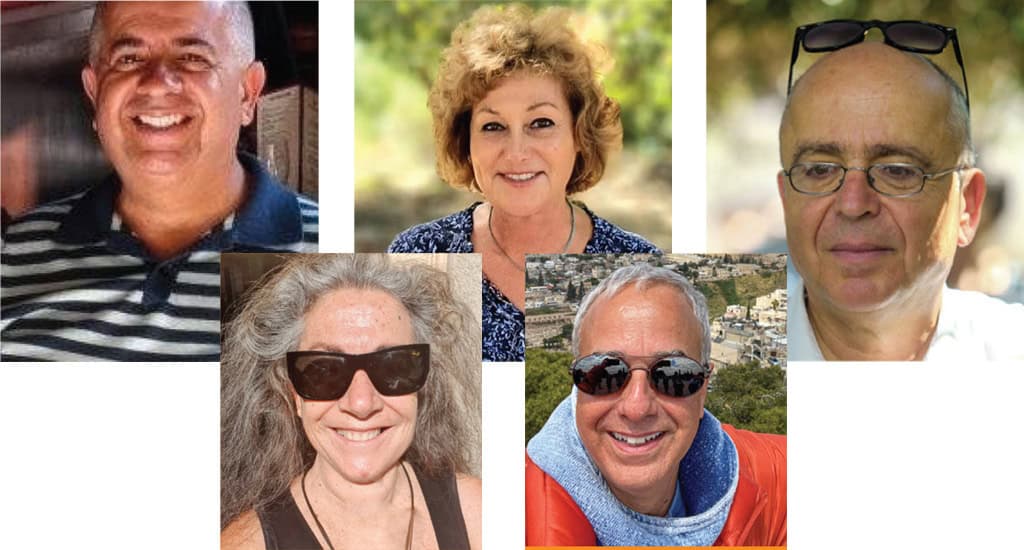 Israel is a land of varied landscapes and a bewildering assortment of historic, and ancient sites. But, it is no Italy, or Egypt. There are no towering cathedrals, no‭ ‬ostentatious palaces, no pillared temples. Israel is a land of soul and feeling. To really enjoy it you need an interpreter, to bring to life the astounding essence of this country. 
These interpreters are the Israeli tour guides – the madrichim; the mentors who fill with meaning the ruins and sites.
For the past two-years the madrichim have been out of work – waiting for the day when tourism will resume. Hopefully we will find the way to preserve the profession, and not discover tomorrow that we cannot give our visitors the experience that is Israel. 
Yadin Roman
Jacob Shoshan
I am looking forward to welcoming you back. Enjoy the intriguing mosaic of creeds, cultures, flavors, and scents that make up this country. We'd love to show you many new locations – Anu, the Jewish Museum, Innovation Centers, agriculture technology, artifacts discovered in archaeological digs.
Marion Forster Bleiberg
I miss the sense of adventure, the passion of sharing my enthusiasm about this amazing country with its flaws and extraordinary achievements. .
Ran Peri
I miss the sparkle in my tourists' eyes at the end of a day in Jerusalem's Old City, always an intense experience. No structure or edifice in Jerusalem will take your breath away, but the text that enlightens these sites is the biggest story ever told.
Gila Toledano
My dear friends. I miss you. The comradeship on the bus, your love of everything to be seen in this country. Miss our walking tours, hikes in the desert and mountains, and all that fills me with love and passion for helping you visit this country.
Avi Camchi
Waiting to have you back and show you around on a life-altering experience. Jerusalem, Tel Aviv, The Galilee, The Negev Desert, The Jordan River. Israel is a treasure trove of historical sites – with unique Arts and Fashions scenes, a trendsetting culinary haven, and a multi-cultural spectrum.